Media Briefing: UDOT Completes New Truck Escape Ramp in Garden City
First of its kind system in Utah aims to improve safety on U.S. 89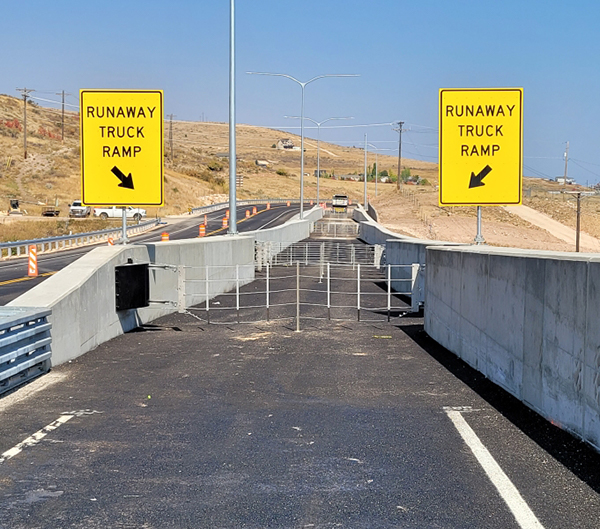 WHAT: The Utah Department of Transportation (UDOT) will host a media availability in Garden City to highlight the completion of the newly constructed truck escape ramp on U.S. 89.
The catch net cable system is new to Utah and uses a series of cable nets to stop runaway semi-trucks. In the past two years, this area has seen a rise in runaway truck crashes. This new truck escape ramp will provide truck drivers with a safe, secure alternative in the event they are out of control coming out of Logan Canyon.

Media are invited to view the completed ramp and speak with local leaders and UDOT project managers about how it works and how it will enhance safety for area drivers.
WHEN: Thursday, October 8, at 10 a.m.
WHERE: 604 W Logan Rd, Garden City (meet at the Chevron gas station just north of the ramp)
WHO:
Garden City Mayor Mike Leonhardt
UDOT Project Manager Tom Roylance
UDOT Resident Engineer Nate Nelson
VISUALS:
Newly completed truck escape ramp
U.S. 89 traffic, including trucks
Tags: Garden City, Region One, Truck Escape Ramp, U.S. 89