Expect Travel Delays on US-40 and 191 in the Uinta Basin

May 12, 2022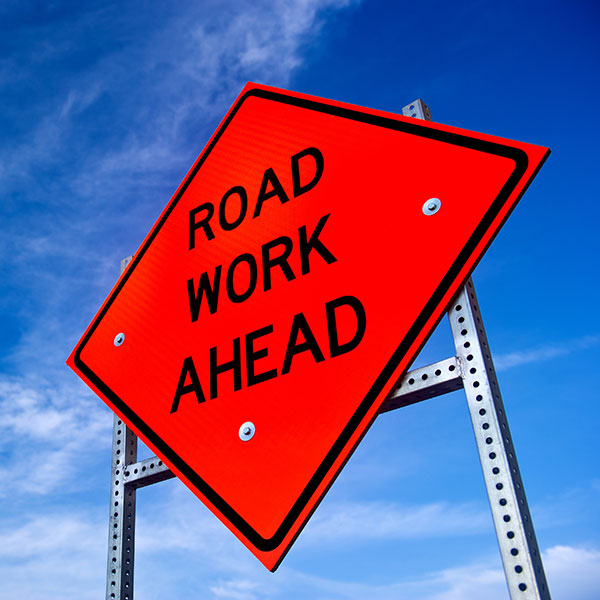 Drivers are advised to plan for lane restrictions and travel delays on US-40 east of Fort Duchesne and along US-191 north of Vernal City.
US-40 east of Fort Duchesne: As early as Sunday, May 15, crews will reduce the highway to one lane (between mileposts 125 and 126) near Gusher while crews rebuild the roadway. Drivers should expect one-way traffic and temporary traffic signals. Restrictions will be in effect 24 hours-a-day through May 26. There will be periods when crews will not be working to allow the concrete road base to cure and harden. Motorists should expect moderate travel delays.
US-191 North of Steinaker Reservoir: As early as Monday, May 16, construction work will begin to relocate the access road from US-191 to the Moonshine Arch Trailhead. Crews will be working Monday through Thursday between the hours of 7 a.m. and 5 p.m. and Fridays from 7 a.m to 3 p.m. Motorists should expect reduced speed limits, one-way traffic with flaggers directing traffic, and moderate travel delays. Work is planned to be complete in July.
US-40 in Wasatch County: For those who travel US-40 to the Wasatch Front, beginning as early as Monday, May 16, crews will begin work to repair and replace concrete panels in the westbound (uphill) lanes between State Route 32 and the Wasatch/Summit County line. Through mid-summer, westbound drivers will encounter multiple lane closures, with each closure lasting up to 10 days. This work will create significant travel delays during these periods, in addition to existing eastbound lane closures which will continue through late fall.
For the latest information regarding this and other UDOT construction projects, download the free UDOT Traffic app on any iPhone or Android device or visit udottraffic.utah.gov. Construction activities, dates and times are subject to change due to weather, equipment issues, or materials availability.