Heber Valley Corridor EIS 45-day Public Comment Period

June 7, 2022
UDOT is conducting an environmental impact statement (EIS) to evaluate potential transportation solutions to improve mobility through the Heber Valley and the operation of US-40.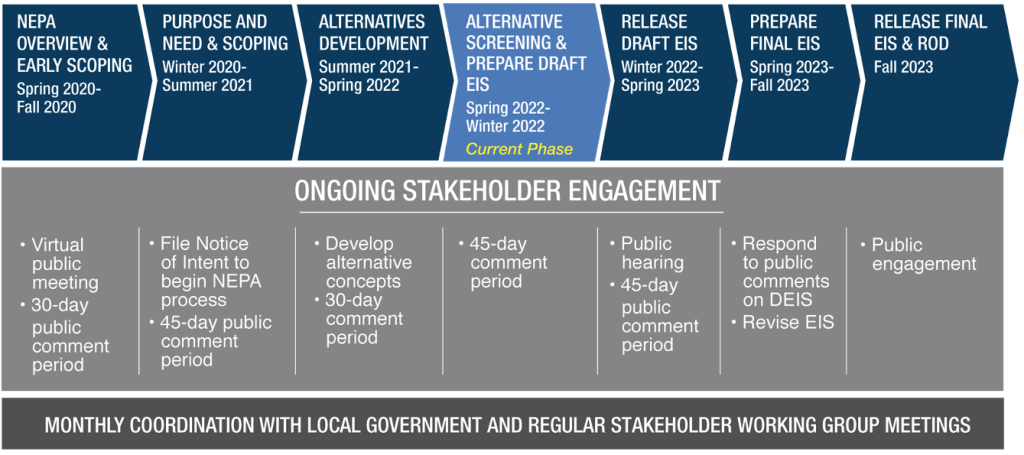 Following the public release of potential transportation options late last fall and based on public comment and technical analysis of those options, UDOT has completed the screening process to eliminate alternatives that do not meet the purpose and need (Level 1) and that perform similarly with respect to the purpose and need but would result in additional impacts to key resources (Level 2). The screening process determined which alternatives will be studied in detail in the Draft EIS.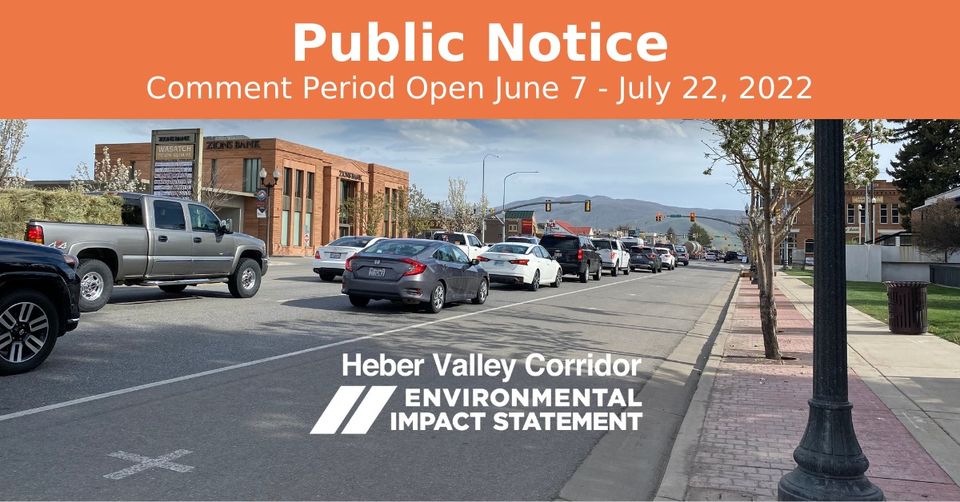 UDOT published the screening results on the study website on June 7, followed by a 45-day public comment period, open from June 7 to July 22, 2022. The Draft Alternative Development and Screening Report will provide a comprehensive summary of data and analysis, agency coordination, and public outreach materials. It includes information provided at the alternatives public meetings in October 2021, all of the comments received during the alternatives comment period, and a frequently asked questions document with responses for key themes and frequently submitted comments.
In addition to making the report and various educational materials available on the study website, UDOT will present the results of the screening process at city and county council meetings. Those dates and times will be posted on the project Facebook group once confirmed.
We appreciate that the community is eager to see the alternative screening results and provide input when the comment period opens. We ask that you use the formal channels (project website, email, mailed letter, voicemail or text message to the project hotline) and focus comments on the range of alternatives presented, the criteria used to screen alternatives, the screening process, and the initial impact analysis. This will help ensure the comments are captured in the official record. As a reminder, comments made on social media platforms are a great way to share information but are not considered formal input in the study process and will not be documented in the project record.
For more information about the environmental process watch the video below.