Families who lost a child in a crash share grief in hope of saving lives

October 18, 2022
2021 Teen Memoriam stories urge drivers to be safe on Utah roads
Last year, 33 families lost a teenager in a motor vehicle crash on Utah roads. Today, they shared their stories to encourage others to drive safely.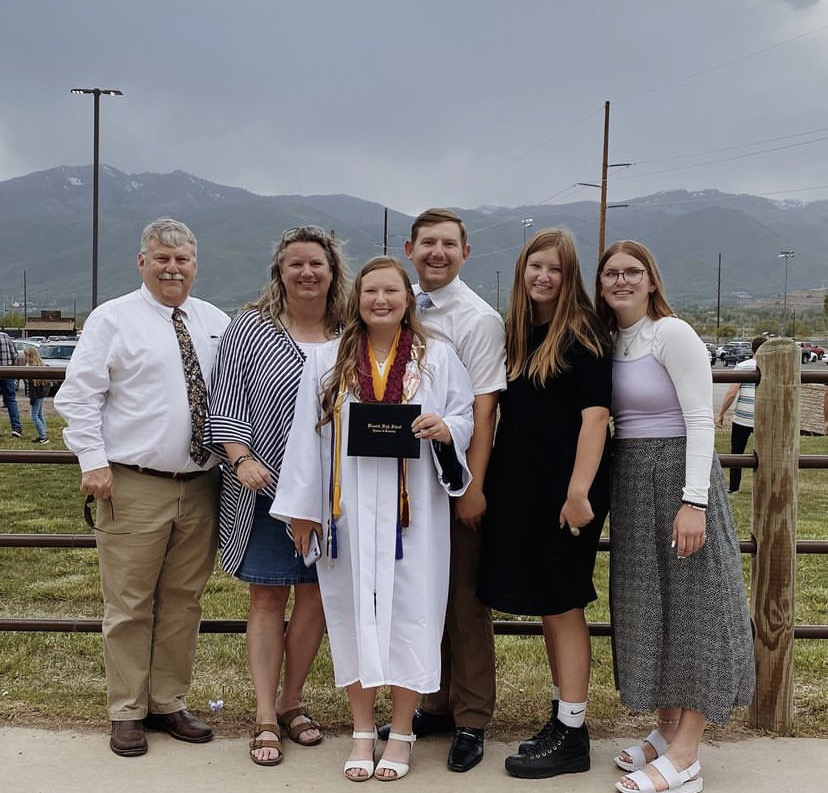 Payton Caldwell and Emma Call were friends who had just graduated high school, both highly accomplished and ready for college in the fall. On the evening of June 7, 2021 Payton and Emma were on their way to Deer Creek Reservoir when they were faultlessly involved in a fatal crash on Highway 89. An eastbound truck rear-ended a slow moving Jeep ahead, pushing it into the Trailblazer that Payton and Emma were in. The Jeep and Trailblazer erupted into flames, and despite best efforts, could not be saved. Payton and Emma, were not at fault, but the victim of another's behavior. "It's a reminder to each of us to make sure we're being responsible behind the wheel. To be aware of our surroundings and be attentive drivers," said Emma's brother Isaac. "Remember, everyone in a car is someone's sister, brother, mother, father, child, grandparent," pleaded Payton's sister Sharaden.
This is the 14th year the Utah Department of Health and Human Services, Utah Department of Transportation, and Utah Department of Public Safety have invited families of teen crash victims to share their stories in the Teen Memoriam book. The book is designed to educate other teens about crash fatalities and is used in driver education classes throughout the state. Digital copies of the Teen Memoraims can be viewed at zerofatalities.com/teen-memoriam/.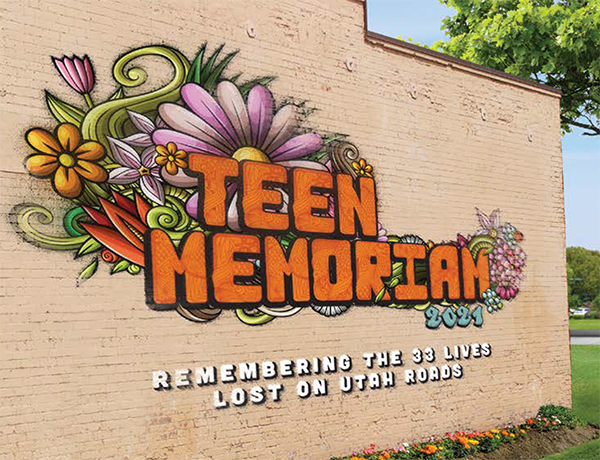 "We ask a lot of these families to write down their stories of loss and grief. But their experiences can make a difference for a teen or parent in a way that saves lives," said Jenny Johnson, spokesperson with the Utah Department of Health and Human services. Johnson has worked on the Teen Memoriam books since the inception of the project in 2008. "It's a hard book to read, but it's also a hopeful one. Families share their stories in the hope that other families will not experience a similar tragedy."
Carlos Braceras, UDOT executive director, shared resources available to parents and teens to help foster safe driving conversations. "The sooner and more regularly we can talk about safe driving habits, the more time teens have to learn about and develop these critical driving skills."
Resources found on the Zero Fatalities website include a pre-driver program, targeted towards 13 to 14 year olds, those who are preparing for a Learner Permit. It includes a brochure, an in-class presentation, workbooks with guided questions to help start and facilitate open conversations. Parents and teens are encouraged to learn the Graduated Driver License laws, which are designed to protect teens in a few ways:
They allow teens to learn to drive in safe conditions.
They safeguard teens from situations known to increase crash risk.
They help teens gradually increase their independence while learning safe driving habits.
Zero Fatalities provides a web app to track teens driving hours, ensuring they get their minimum 40 hours. The website also includes educational resources and videos from the Children's Hospital of Philadelphia, teaching safe driving skills in a variety of driving environments. All of these resources are free and available on zerofatalities.com.
"It's time to be involved," says Captain Wade Breuer from the Utah Highway Patrol. "Take the time to talk with your loved ones about traffic safety and the dangerous driving behaviors. Stress the importance of buckling up, putting down the distractions, obeying speed limits and driving sober. We owe it to ourselves, our families, and the teens we remember today to reach our goal of Zero Fatalities."
The release of the Teen Memoriam precedes National Teen Driver Safety Week, held October 16-28, 2021. The nationwide campaign focuses on the need to prepare teens to be safe on roads.
For more information on teen driver safety, visit zerofatalities.com.