I-80 to Close in Salt Lake City Friday and Saturday Night

October 24, 2022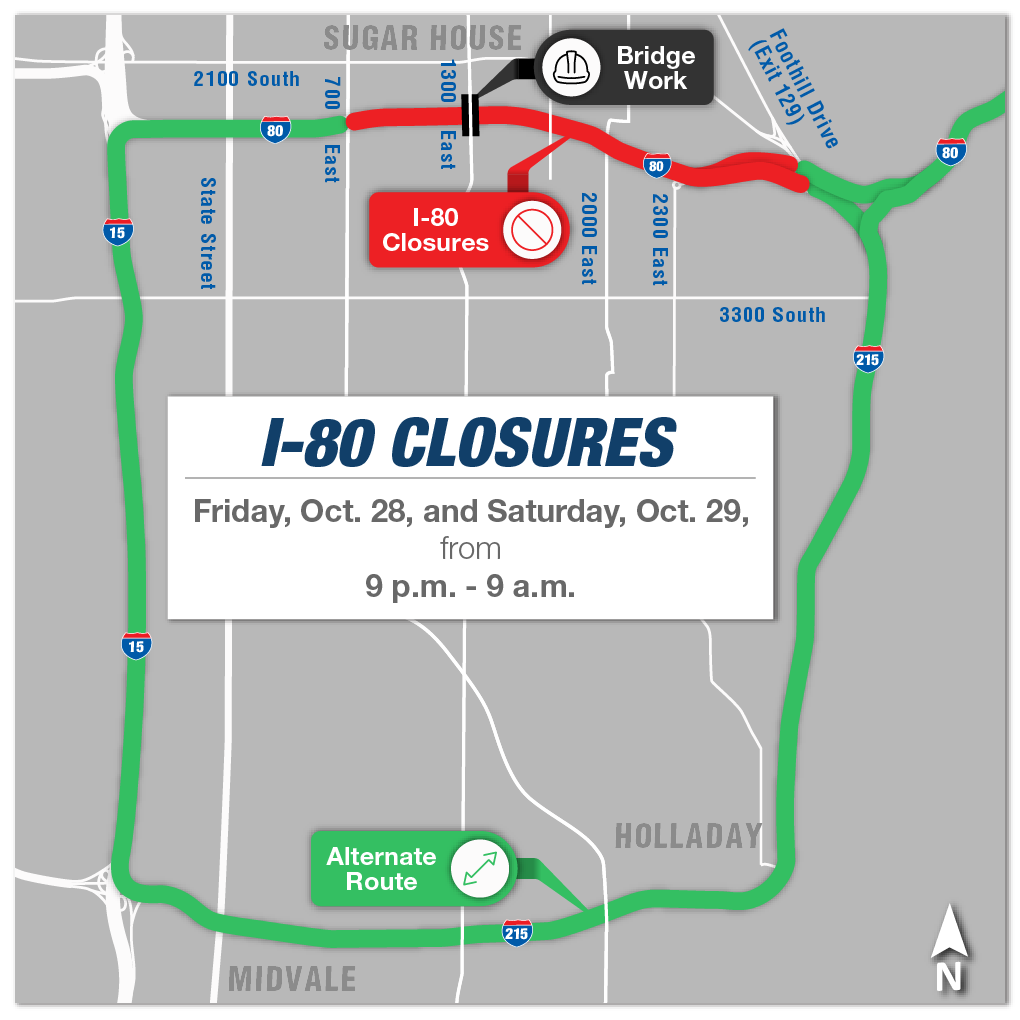 UDOT advises drivers to plan ahead for overnight closures of I-80 in Salt Lake City this weekend while crews place beams for the new 1300 East bridge over I-80.
The freeway will be closed in both directions between 700 East and Foothill Drive overnight on Friday, Oct. 28, and Saturday, Oct. 29, from 9 p.m. to 9 a.m. each night. Drivers should plan for heavy travel delays, allow extra time and use the I-215 belt as an alternate route. Visit the project website at udot.utah.gov/saltlakeeast to see a map of the detour routes and local area access.
Similar to the 1700 East bridge replacement that occurred earlier this year, the 1300 East bridge over I-80 is being reconstructed through an innovative method known as Accelerated Bridge Construction (ABC). Crews are constructing the new 1300 East bridge next to the existing bridge. Once the new bridge is fully constructed in spring 2023, crews will demolish the old bridge and slide the new one into its place. Building the bridge using ABC methods, many of which were pioneered by UDOT, significantly reduces traffic delays for drivers on both I-80 and 1300 East when compared with traditional bridge construction.
Construction schedules are weather-dependent and subject to change. For the latest information on traffic restrictions during construction, visit the UDOT Traffic website or download the UDOT Traffic app for iPhone or Android. Follow UDOT on social media, including Twitter, Facebook, and Instagram. The public can also stay up to date on the project by signing up for real-time text alerts and email updates on the project website at udot.utah.gov/saltlakeeast.