Sign Elevated

May 25, 2010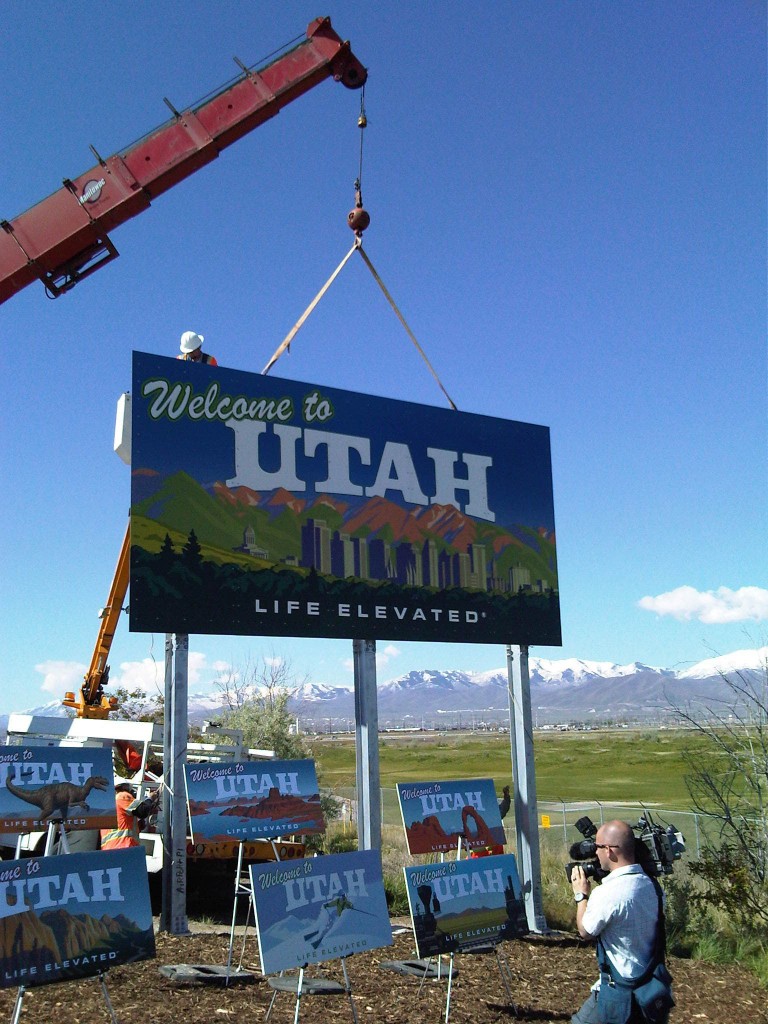 New "Welcome to Utah" highway signs that feature images of attractions were introduced to the public in May 2010 at a media event sponsored by  Governor Gary Herbert, the Office of Tourism and UDOT.
Each sign also has the Utah Office of Tourism's "Life Elevated" slogan.  The Utah Department of Transportation (UDOT) placed the signs at entrance points around the state.
Good design sells
Governor Gary Herbert pointed out that tourism is on the rise in Utah, a benefit to be appreciated during an economic recession. The signs invite tourists to "become acquainted with Utah and Utah's people," and to "visit us time and time again."
The previous sign design was introduced in 1999. Since that time, "UDOT has added more than 560 new lane miles of road," said UDOT Deputy Director Carlos Braceras. "More than 31 million vehicles could pass the new signs this year. With growth numbers like that in mind, we will continue to work hard to keep traffic flowing."
The beautiful designs were created by landscape illustrator David Meikle who grew up in Utah. He was excited to create images that reflect what he loves about the state.