Do the Locomotion

July 19, 2010
UDOT's rest stop echoes Tucker's railroad past.
Dave Babcock, Fleet Manager in UDOT Region 4's Price Office wrote this article about UDOT's newest rest area.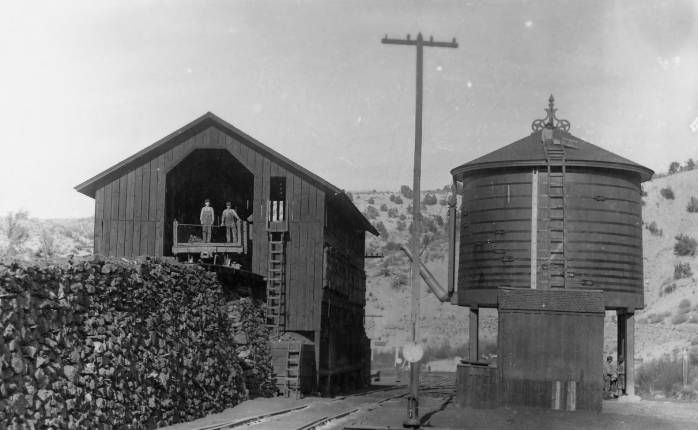 The Utah Department of Transportation has constructed a new Safety Rest Area and Visitor Center on U.S. 6 at Milepost 202, at a location known as Tie Fork.  The new facility was a concept and design to pay tribute to the town of Tucker and also to the history of the railroad heritage from the Soldier Summit and Helper areas.
The town of Tucker, Utah, which was 2 miles south of Tie Fork, existed from the early 1900's to about 1915, and was in it's prime in about 1910, when over 200 residents called Tucker home. Tucker was built because of a railroad spur to Pleasant Valley. The narrow gauge rail went directly south from Tucker and served the coal mines in the Scofield and Pleasant Valley areas.
Tucker Rest area (Milepost 204) was built in 1969 and served travelers for 40 years. In 2009, the Tucker Rest area was removed to allow a highway safety project to be constructed.  At that time, the Tie Fork site was selected for the new rest area.
The UDOT concept team felt it was important to build the restroom and visitor center to resemble a train depot of the early 1900's.  They also felt that a locomotive roundhouse look would be appropriate for the information kiosks and picnic table area.  Once this design was accepted, the idea of placing a locomotive on site was suggested. After exploring different possibilities, Original Creations was hired to build a replica of a 1900's steam locomotive, which is proudly displayed on site.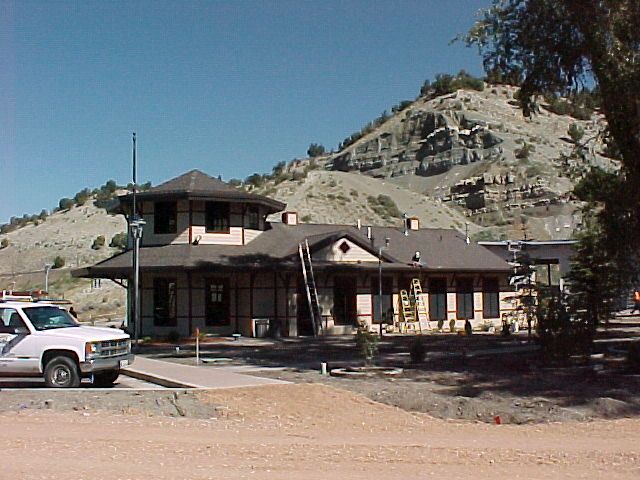 Tie Fork will serve the travelers of U.S. 6 for many years to come. It will give them an opportunity to safely rest for 10 or 15 minutes, making the U.S. 6 highway corridor a safer place for all.

Tags: highway safety, pedestrian safety, railroad, rest area