Telegraph Street

December 5, 2011
UDOT used a quick and modern construction approach to improve traffic mobility and keep a historic look and feel in Washington City.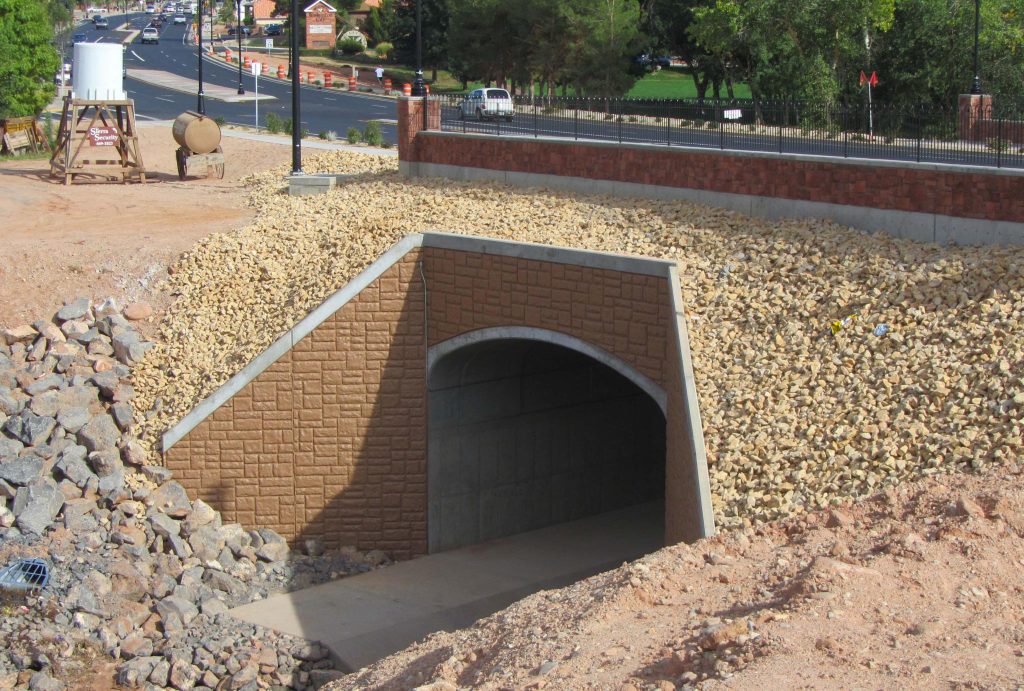 Traffic used to slow abruptly on the two-lane Telegraph Street Bridge where four lanes narrowed to two. The route experiences heavy traffic during peak commute times, and supports a thriving business center. Pioneer era buildings give the area a historic look and feel, and environmental study requirements called for a design that preserved that character.
Innovative construction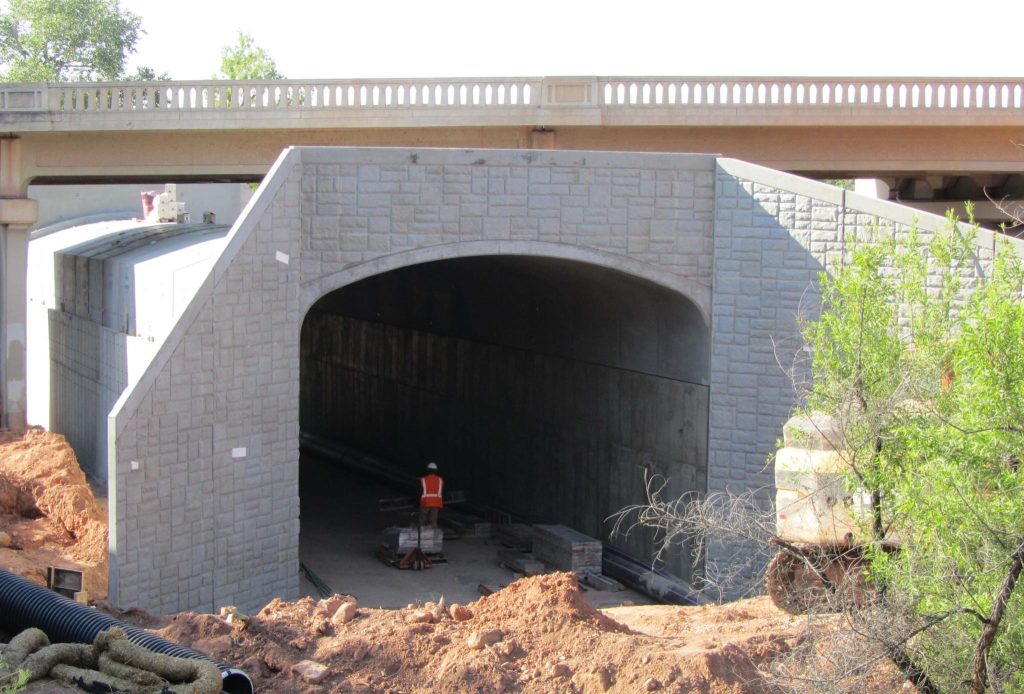 An ABC approach was used to widen the road to two lanes in each direction, and keep traffic moving during construction. UDOT has used many forms of ABC – this project used pre-formed concrete arch elements to build a giant culvert under the existing bridge while traffic on top continued to use the road during construction. UDOT's contractor was able to keep one lane moving in each direction for the duration of the project.
"A local contractor secured the job by bidding an aggressive schedule and the construction management firm's offices were also located right on the project," says UDOT Region Two Public Involvement Manager Kevin Kitchen.
The quick 180 day schedule limited the inconvenience of construction on road users and businesses. "One local resident who has lived in the area for decades called to congratulate us," says Kitchen. The resident claims "it was the best run construction project he's ever seen from a driver's perspective with traffic always moving and work always going."
Old school
City officials are happy with the outcome too. "We couldn't survive with two lanes," says Michael Shaw,Washington Cities Public Works Director. "Telegraph is our downtown." With only one lane in each direction, traffic slowed and made travel to and through the area unwelcoming.
The city was involved in planning the improvement right from the start. UDOT first met with city officials and residents with the objective of improving the road and turning over ownership to the city.
According to Shaw, UDOT incorporated everything the city wanted in the project, including replacing the bridge, a new road alignment, and city funded beautification elements. All together, the project created a wider tree-lined boulevard feel that has a traffic calming effect for motorists.
Building a new bridge would have been prohibitively expensive. Widening the old monolithic poured bridge was not possible, but a UDOT in-house design called for a culvert with an arched face to be built under the existing bridge. Fill around the culvert was faced with stonework, and new roadway was made to have the feel of a bridge crossing with iron work and street lights.
The new road has four lanes with a center median. The culvert accommodates a stream and pedestrian path. The project also included a number of city beautification improvements, including lighting, welcome signs and trees.
UDOT is in the process of turning ownership of Telegraph Street over to Washington City.