Managing Nicely

January 24, 2012
UDOT's Incident Management Teams help keep traffic flowing along the Wasatch Front.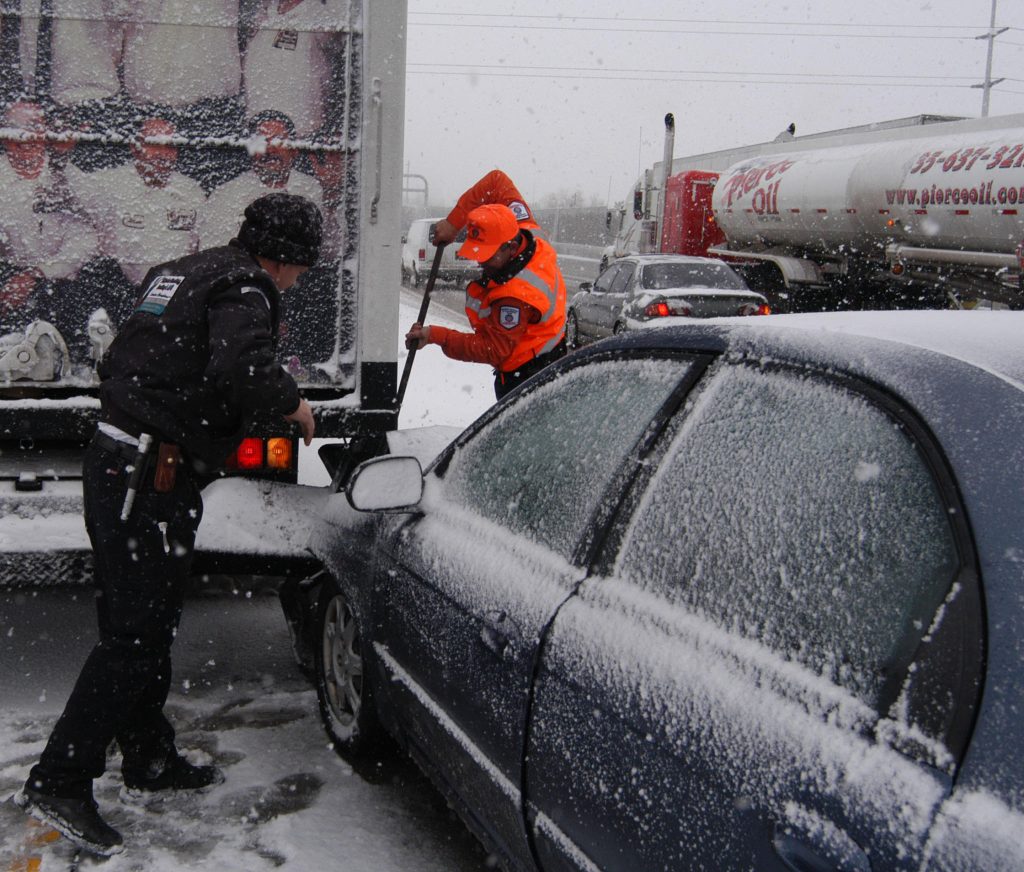 Stalled cars, crashes or other incidents on the freeways can cause minor slowing to severe delay for motorists. Traffic delay is not just inconvenient; the risk of secondary crashes is increased when motorists slow or switch lanes suddenly. Emergency responders at the scene of a crash are also at risk. The IMT program was started in 1994 to improve safety and assist disabled motorists.
UDOT IMTs provide a critical safety function in clearing crashes quickly, helping to manage the scene and providing a highly visible presence to warn motorists to drive carefully.
IMT vehicles are easy to spot. The high-profile one-ton trucks are white with reflective markings. Vehicles have sirens, overhead lights, flashing headlights and large yellow lights in the rear. The lights and sirens are only used as necessary to help trucks gain access to a crash scene.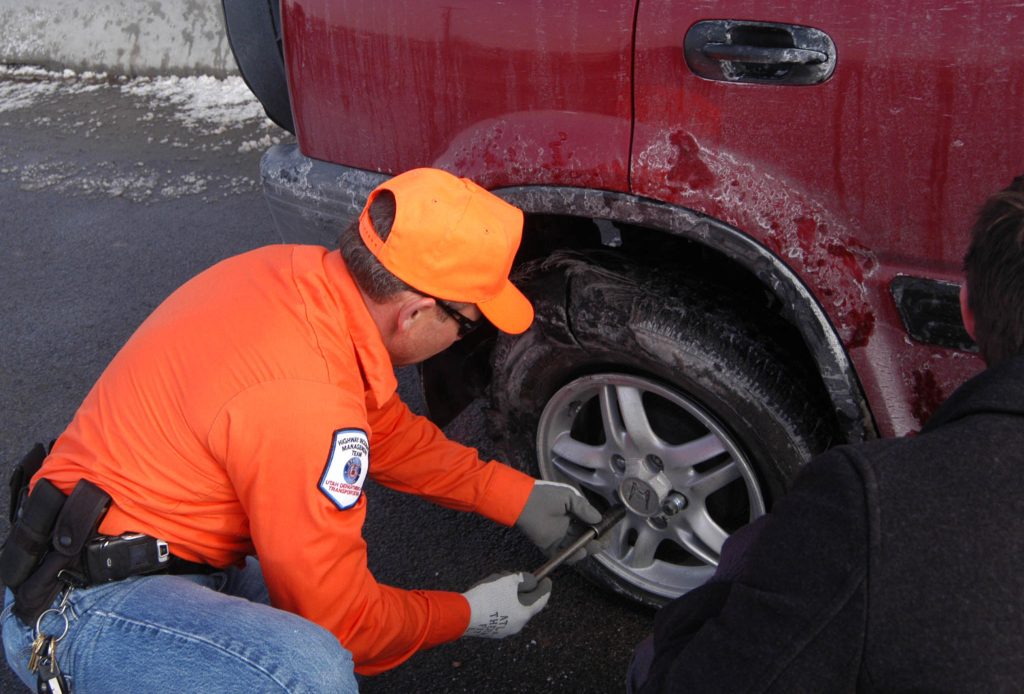 IMT Technicians need a variety of skills and special training to be qualified for the job. All technicians need the know-how to get a stranded motorist back on the road. Formal training includes medical first responder, emergency traffic control set-up and driving with lights and sirens. All IMT technicians need to know the law enforcement 10-code, possess a Commercial Driver License and have good computer and radio skills.
Good feedback
IMTs patrol assigned areas and are also dispatched to a crash or stranded motorist. The teams work closely with the UDOT Traffic Operations Center and the Utah Highway Patrol. "We help [troopers] out quite a bit – they seem to like us," says David Stallworth, IMT Supervisor in the Salt Lake County area. With a highly visible IMT truck on scene, UHP Troopers have "extra protection so they can go about the investigation of the accident," or provide assistance to motorists.
Trooper Mike Freeman says he always appreciates the improved safety of a "Tango Unit" on the scene of a stop or crash. "People just don't see these red and blues," referring to the official UHP car.
Although the goal of the IMT program is to provide assistance as quickly as possible, technicians stay on scene as long as troopers, motorists, emergency responders and tow truck operators need protection. "We don't leave them" until safe conditions are restored, says Stallworth. Motorists who are helped by the IMT Technicians are often "surprised and grateful" for the assistance, says Stallworth.
The IMT program is a key element in the TOC's ability to maintain safety and movement on urban freeways. UDOT engineers estimate that for every one minute saved by clearing an incident quickly, five minutes of traffic delay can be prevented. Those few minutes saved means that fewer secondary crashes occur and normal traffic flow is quickly restored.