Building a Bridge

November 13, 2012
POE Agents are committed to fulfill responsibilities to enforce rules and regulations, but accomplish that duty by seeing the motor carrier's point of view.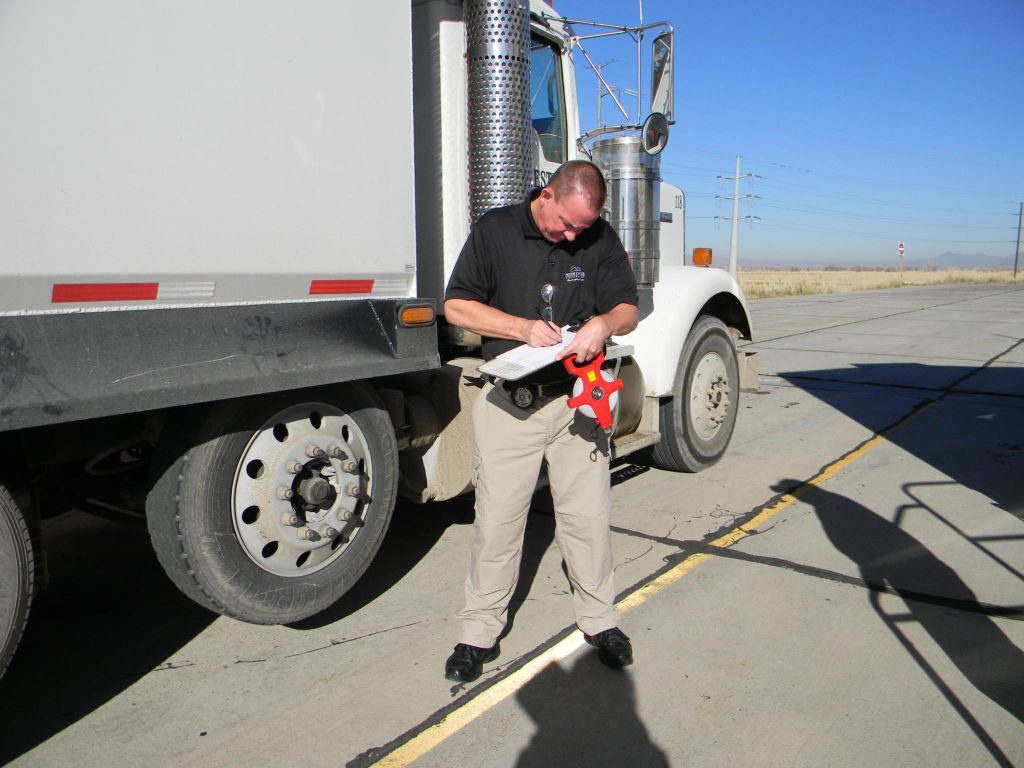 UDOT Ports of Entry are bustling activity hubs where protecting the transportation infrastructure is one important focus. Motorists passing a Port of Entry on an interstate know that trucks stop there to be weighed. However, not many outside the motor-carrier industry know the variety of activities that take place.
POE Agents conduct tasks that protect safety of motorists and preserve the transportation infrastructure. To accomplish the important agency goals, POE Agents need to know about the way trucks operate and the laws that govern the trucking industry.
Being a POE Agent is a challenging occupation. "No day here is the same," says Leona Dalley, supervisor at the Perry POE. The motor-carrier industry is dynamic, which requires agents to always be learning along with the industry.
Dalley encourages agents at the Perry Port to choose to learn something new every day, and to pay attention to drivers. "They are our very best educators." Anytime POE Agents choose to have all the answers, she explains, "that's a big mistake."
But obtaining knowledge is not enough for the important job. Agents need to have the communication and people skills to ask questions and work with drivers to problem solve also.
Protecting infrastructure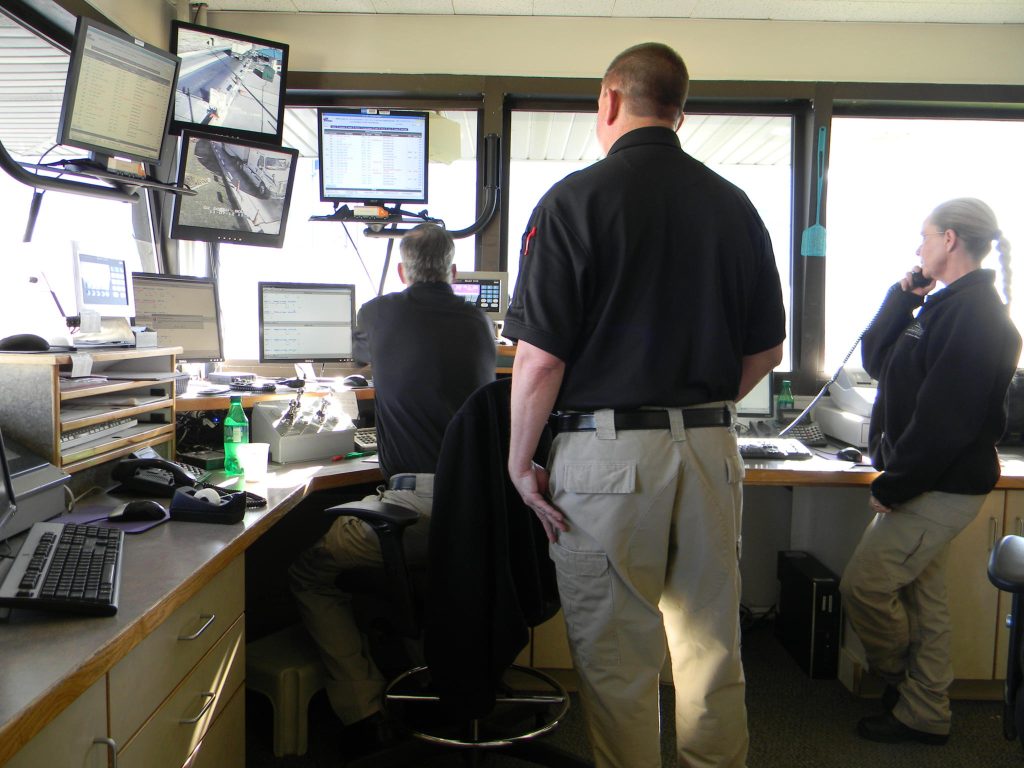 Big rigs need to conform to federal regulations regarding the length vs. weight ratio with the weight of the cargo spread appropriately over the axles. Weighing trucks and calculating the length to weight ratio is one way UDOT focuses on protecting the state's transportation infrastructure. Trucks that don't meet federal regulations could possibly damage pavement, bridges or other structures.
Port workers view all the trucks components, including axles and tires and watch the weight readings as trucks pass over the scales. Some trucks are cleared and others are checked to make sure that weight carried is appropriate for truck configuration.
Port Agents begin by taking measurements of the truck length and width, noting the number of axles, tire width and ratings. Next, the measurements are incorporated into a 'bridge' diagram, and POE Agents make calculations based on federal regulations and the truck data.
POE Agent Kim Richins enjoys the work. The calculations seem complicated, but with experience, it becomes natural, he explains. He works quickly and efficiently so drivers can continue on their way.
POE Agents value and respect the drivers and the trucking industry and seek to find solutions in partnership with carriers.