Large Loads

December 5, 2012
UDOT Motor Carriers Division has the responsibility of making sure oversize loads are routed properly.
Thousands of times times each year, oversize loads travel on Utah highways and arterials. Routing big loads properly protects the traveling public and UDOT's roads and bridges.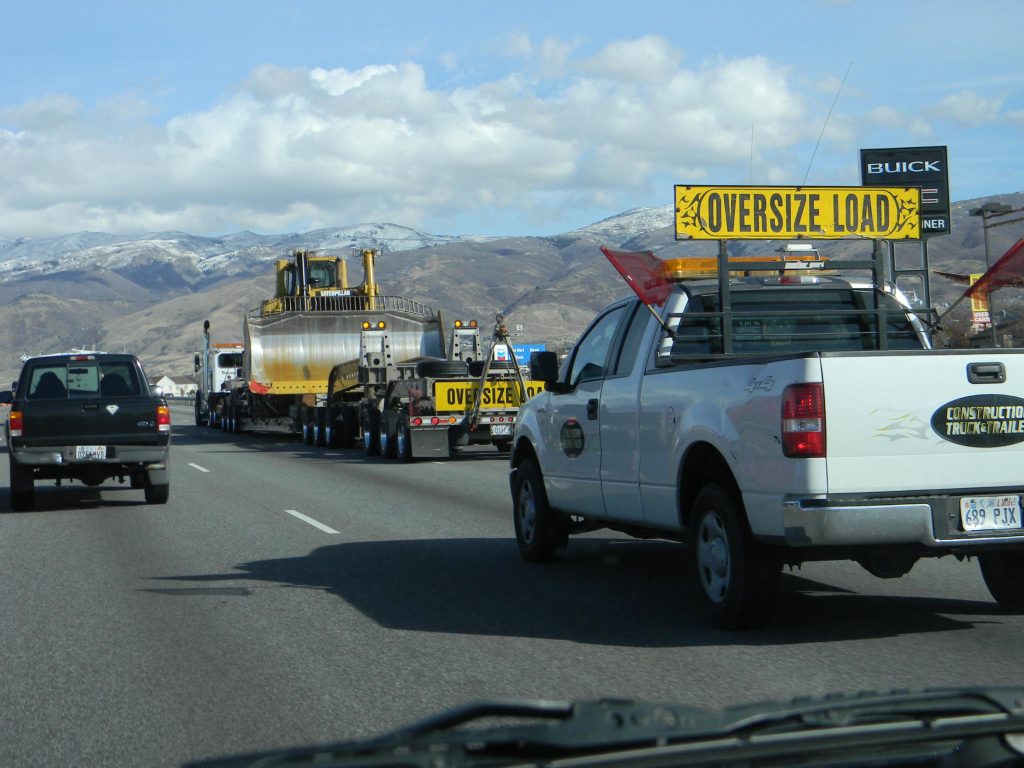 Some of the loads are so big that passing over or under bridges puts those structures at risk. UDOT's Motor Carriers Division defines the routes for super-sized loads in order to protect those important assets. "Our mission is to protect and preserve the highway infrastructure, while enhancing safety for the motoring public" says Adam Anderson Supervisor for the Superload Coordination Team. Structures and highways cost millions of dollars to build, "we want to have them last a long, long time."
The Motor Carrier Division utilizes an online permitting system that helps simple the application process for carriers and many permits are issued within minutes. These permits are issued by the Motor Carrier themselves or issued by Ports of Entry Agents throughout the states.
Permits are issued by category according to the size of the load. Extremely large loads, which exceed 14' high or 14'6" wide or 105' in length or 125,000 lbs, need to be adjudicated Motor Carrier Specialist, Loads exceeding 15'6" high, 17' wide or 300,000 lbs needs to be processed by the MCD Super Load Team – Anderson heads the group that includes three other MCD Agents from across the state.
Carriers may also be required to hire pilot cars or police escorts. Oversize loads are also subject to hours of operation limitations to avoid peak traffic.
Routing super loads can be challenging. When construction closes a route to oversize loads, sometimes the defined route can be circuitous or hundreds of miles longer than usual. And, some routes have permanent restrictions due to narrow lanes or other features. New structures that can't accommodate very tall loads can cut off access through a formerly used route. UDOT routes super loads on state roads first and county and city roads only if necessary.
UDOT Regions, responsible for carrying out road construction and permitting utility projects, also work with the Super Load Team to make sure loads are routed properly around projects. Contractors doing the work do their best to accommodate big loads by moving traffic control or opening lanes.
While simple permits take only minutes, a super big load permit may take up to 48 hours. Since the safety of the public and protection of structures is at stake, MCD Agents are very careful when routing the super loads, says Anderson. "We want to take our time to make sure things are done right the first time."
Many carriers are familiar with the best routes and applicants can define the best way to get from point A to point B. For example, massive truck beds used in mining operations are detached from trucks and moved through the Salt Lake Valley many times each year to be repaired.
Often, carriers are very familiar with the cities and towns and are sensitive to the needs of the residents. Anderson tells about how a super load move was planned to avoid Raspberry Days in the Bear Lake area. The load was so massive, signals had to be removed and replaced as the big load moved along the route.
The move took place during early morning hours "before everybody lined up to get the raspberry pancakes," says Anderson. "We had it taken care of pretty quick."