Riding along for traffic data

February 15, 2015
You've used the app. You've seen the traffic cameras on TV or online, and you might have even seen the Traffic Operations Center in person. But have you ever wondered what exactly goes into getting the information? We'll take you on a "ride along" and show you how.
Through the technology and data of the Advanced Traffic Management System (ATMS), UDOT can Keep Utah Moving. Along the I-15 corridor, controllers were installed and programmed to gather volume and speed data from passing vehicles. Although no identifying information is collected, it does give a wealth of data on the speed of traffic, the density of traffic, weather conditions, etc.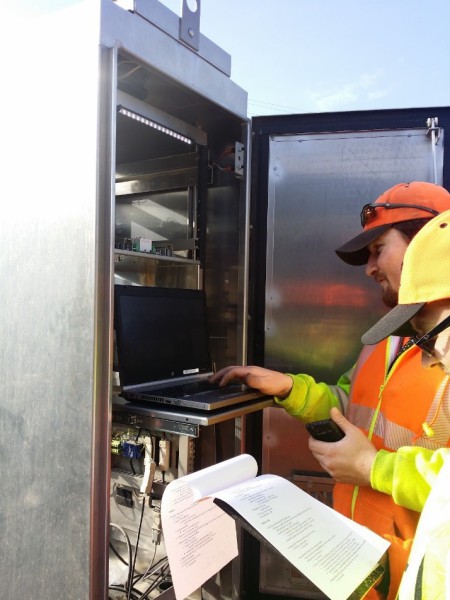 Lane controllers are programmed with the proper software to collect the data at the Traffic Operations Center. Once the controllers are programmed, they are deployed into the field.
The controllers are wired in and turned on. They also have to be programmed once they are in the cabinet by using data from a controller at a different location. This process requires time, patience and many command prompts.
The lane controllers are installed as a pair, in case one fails while in the field. One acts as the primary and one as a secondary. They both have ability to function independently, but also as a pair.
Once the controllers are field-programmed, they are brought online and tested to make sure that they are working properly. Once they are tested and confirmed to be working, the ATMS crew moves on to calibrate and install the next set of lane controllers. The whole process of removing the old boxes and installing and testing the new ones takes just under an hour per cabinet.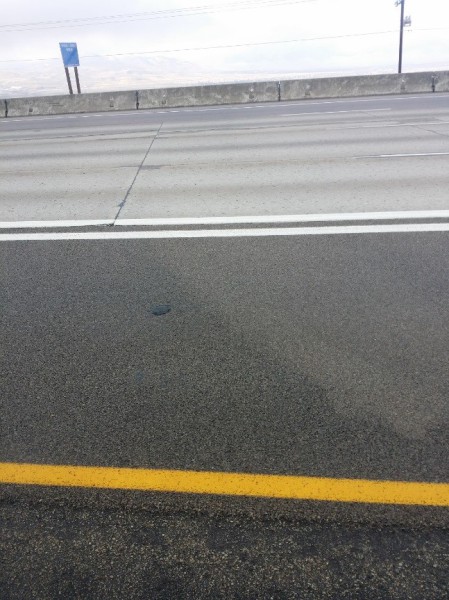 UDOT also uses in-pavement "pucks" that collect traffic data. All of this information is sent to a nearby traffic cabinet and then to the UDOT Traffic Operations Center. The information is used to create the congestion layers on the UDOT Traffic app and website, so travelers can know about delay and congestion information for their trips.

Tags: ATMS, TOC