Driving Safe in an Earthquake

April 20, 2017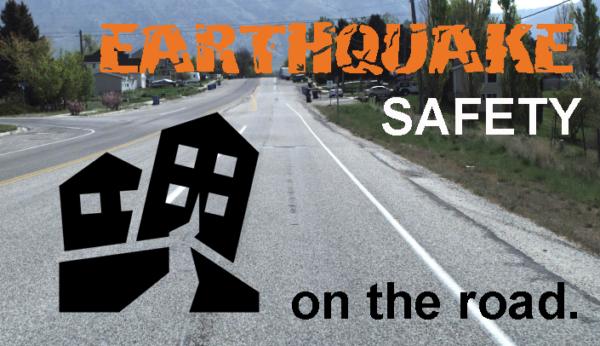 Each April Utah participates in the Great Shakeout, a day dedicated to earthquake preparedness. Did you know, according to the United States Geological Survey (USGS), Utah is one of the top 10 states in the country most prone to earthquakes. Since you likely won't be in an ideal location when an earthquake hits, we've compiled some tips if you find yourself driving when an earthquake hits.
Safely pull over and stop the car. If you're on a freeway, take the first exit that's safe and find a safe open space to park in, avoiding overpasses, tall trees, power lines, bridges, and buildings.
Stay in your car with your seat belt fastened until the earthquake is over.
Check the radio for updates. Most stations will switch over to emergency broadcasting, which will keep you posted on any area dangers.
After the shaking has stopped, be cautious before starting back on the road as you won't know what's been damaged. Watch closely for damaged roads and be alert for panicked drivers. If the earthquake knocked out power, traffic lights may not be working. Treat these as 4-way stops.
Also, make sure you have an emergency preparedness kit in your car. Damage following an earthquake may be so severe, you won't be able to drive. You'll need to be ready to survive in your car until help arrives. Some items to include in a car kit are:
First-aid kit
Blankets or sleeping bags
An extra pair of clothes
A flashlight
Hand-held radio (in case your car battery dies)
Extra batteries
Bottled water or tablets that can purify water
Dried or canned food and something to use for opening the cans
A portable fire extinguisher
Maps — these will come in handy if you need to take a detour after the quake and your smartphone runs out of juice
Check out the BeReady.gov for more tips on being ready for natural disasters at home or on the road.

Tags: earthquake, Great Shakeout