Study of I-15 from Farmington to Salt Lake City Launches

April 7, 2022
Members of the public encouraged to share input from April 11 through May 13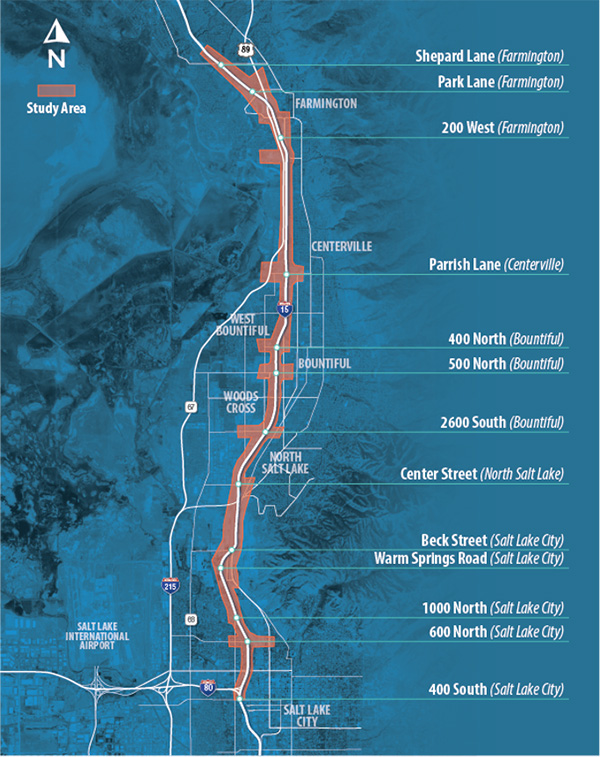 UDOT has launched an environmental study along I-15 between 400 South in Salt Lake City and the US-89 interchange in Farmington. The purpose of this study is to determine how to best address population growth and the future transportation needs in the area.
UDOT is asking those who live or travel in the study area to provide input during a formal comment period from April 11 to May 13. These comments will be used to help identify transportation needs and will be considered as potential solutions are drafted.
"UDOT's mission is to improve quality of life through transportation," said Tiffany Pocock, I-15 Project Manager. "We will be looking at many potential solutions to help our transportation system in this area work better for everyone, including drivers, transit riders, bicyclists and pedestrians. We especially want to hear from those who live and travel in the area to learn what issues they would like us to address."
To submit comments, members of the public should visit the study website: i15eis.udot.utah.gov. There, the public can submit comments via an interactive map, a comment form, or find an email or mailing address where comments can be sent. 
UDOT will also be participating in local meetings – including meetings hosted by community councils, city councils, and other organizations – to inform the public about the study and invite feedback. Those opportunities to hear from and engage with the team are listed on the study site as well.