Zero Fatalities Safety Summit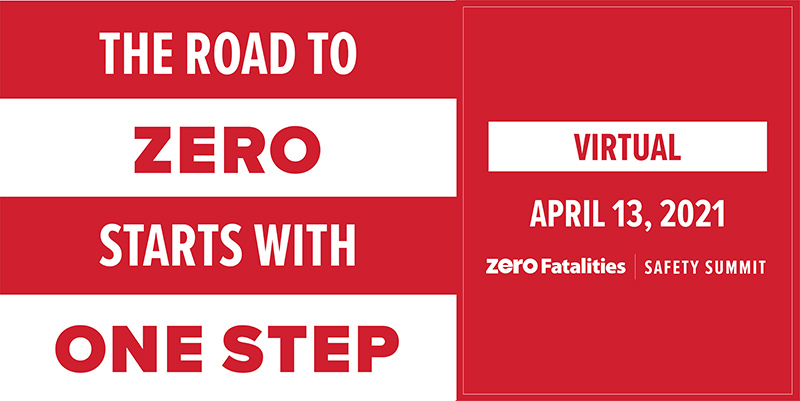 The Zero Fatalities program partners are pleased to announce the Safety Summit is going virtual in 2021! The Summit will kick off on Tuesday, April 13 with engaging content, compelling keynote speakers and the awards ceremony.
In-depth workshops with subject-matter experts on topics related to engineering, enforcement, EMS and others will be available Wednesday, April 14 through Thursday, April 15 and Tuesday, April 20 through Thursday, April 22.
This conference brings safety advocates together to exchange new ideas about how we can improve safety in our community. Learn what others are doing and share what you are doing in your role as a safety advocate.