Employee Memorial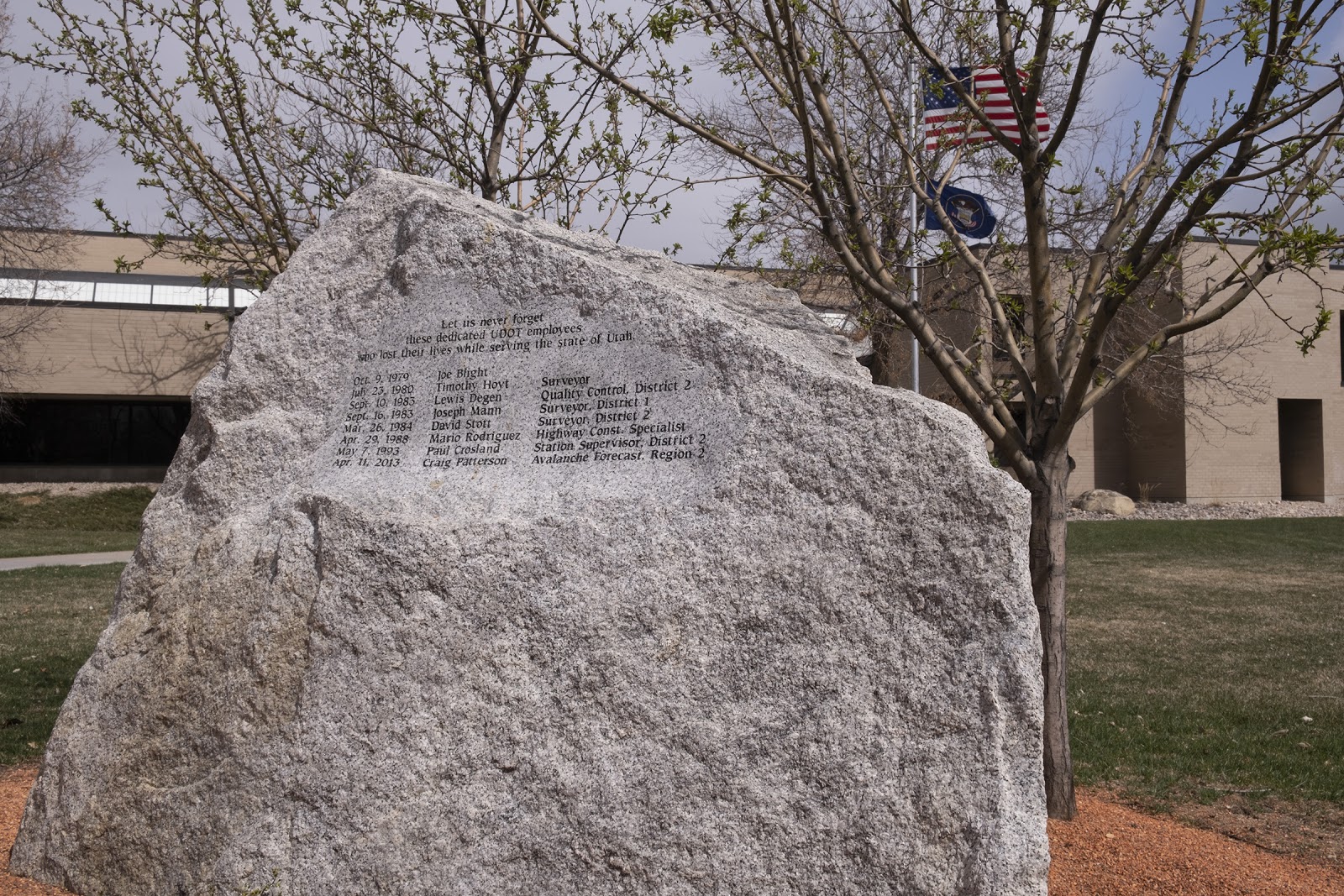 UDOT is truly grateful for the dedicated workers who put their lives at risk every day to improve and maintain Utah's highways, byways, and canyons. Sadly, since 1979, eight UDOT employees have lost their lives in the line of duty.
There is a memorial located behind the UDOT Central Offices at the Calvin Rampton Complex in Taylorsville, UT.
This memorial honors those employees and serves as a reminder that the safety of workers is never overlooked or unappreciated. In work zones, roadways and canyons, we depend upon each other to keep every person safe.
The following Utah Department of Transportation workers have lost their lives in the line of duty:
Joe Blight
October 9, 1979


Joseph Mann
Surveyor, District 1
September 16, 1983
Paul Crosland
Station Supervisor, District 2
May 7, 1993
Timothy Hoyt
Surveyor
July 23, 1980
David Stott
Surveyor, District 2
March 26, 1984
Craig Patterson
Avalanche Forecast, Region 2
April 11, 2013
Lewis Degen
Quality Control, District 2
September 10, 1983
Mario Rodriguez
Highway Construction Specialist
April 29, 1988